Course Code: CPCCWHS1001
Prepare to work safely in the construction industry
White Card - Queensland
Valid for work in: QLD
$39 (was $59) - Pay When You Pass*
Start Course Now For Free
Prefer a Face-to-Face Classroom?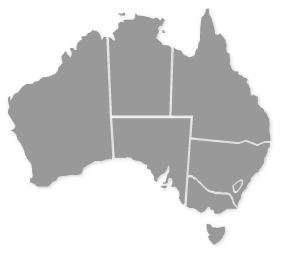 To complete your QLD White Card online you must reside in Queensland, and at least 100km from any RTO offering face to face delivery of the White Card course
Course Flow
Pause & Resume at Any Time
Instant White Card Number
Receive Your White Card by Mail
CPCCWHS1001 is the current equivalent to the superseded CPCCOHS1001A unit of competency.
*If you would like to obtain your full "CPCCWHS1001 Prepare to work safely in the construction industry" certificate, and your White Card you must successfully complete all assessment tasks, complete your enrolment, and make payment. Until you obtain a White Card you cannot begin any work for which a white card is required.
Features & Benefits
About the White Card Course:
Fast & Easy
EOT is a Fully Accredited RTO
Online Course Available 24/7
Short Audio Assessment
Short Video Assessment
Automatically save your progress
Stop & Resume at any time
Don't need flash or speakers
View Details...
Why We Are #1
What the others DON'T do:
No Statutory Declaration Forms
We will beat any price by 10%
Pay only when you have passed
Pay only when you have passed*
Built for mobile devices (phone, tablet etc)
Support 7 Days - Until Late on Weekdays
Fully qualified & locally based support
No hidden costs or nasty surprises
View Details...
How to Get your QLD White Card
EOT is authorised to issue cards directly to learners and will mail it to you once all of the Online QLD White Card Course requirements have been met.
State Recognition
Our White Card online CITC (Construction Induction Training Card) is accepted in every state.
All states and territories have agreed to implement the National Code of Practice for Induction for Construction Work which has been declared by Safe Work Australia.
The result is a nationally consistent approach to construction induction training given to workers across Australia. It will also means that White Cards / CITCs from any Australian state or territory are recognised nationally.
---
Bundle & Save
White Card-QLD

+

RSG

+

RSA

Prepare to work safely in the construction industry (All States)
Provide responsible gambling services (QLD, WA & NT)
Provide responsible service of alcohol (QLD, WA, SA, NT & ACT)


$117 save $20

View Details
White Card-QLD

+

RSA

Prepare to work safely in the construction industry (All States)
Provide responsible service of alcohol (QLD, WA, SA, NT & ACT)


$78 save $10

View Details
Equipment & Physical Resources
For this course you will need to have access to the following resources:
Connection to the internet
A computer, smart phone or tablet device, which is connected to the internet, and a recent version of a common browser, such as Internet Explorer, Safari, Google Chrome or Firefox;
A working email account
A computer, tablet or smart phone with a camera and audio
Access to:

Eye protection
Hearing protection
Hard Hat
High visibility retro reflective vest

A phone for the purposes of support or assessment
If you would like to print your own certificate you will need access to a printer
Course Outline
Documents
Download the following documents then read them using
Adobe Reader
.
Frequently Asked Questions
About Us
Payment
If you need to complete your Audio Assessment urgently you can call in and complete the final questions with an assessor.
You can call to speak to an assessor at 02 9119 2287 or +612 9119 2287 during business hours.