Home

/
White Card Australia
White Card - Australia
Nationally Accredited Unit of Competency:
CPCCWHS1001 - Prepare to work safely in the construction industry
Valid for work in: Australia (All States)
White Cards issued by QLD, TAS
$175 (was $220) - Pay When You Pass*
Start Course Now For Free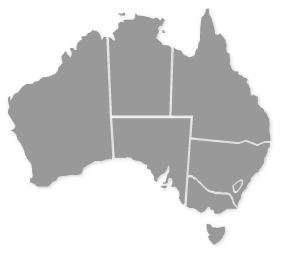 Some websites are selling cheap "introductory" White Card courses.
You NEED a FULL White Card to work!
How to tell the difference - Click Here
Until recently it was not possible to do your White Card course online in most states. However, Express Online Training has been approved to deliver the White Card Course via connected online classroom during the COVID-19 crisis.
Please Note: Online classes for QLD White Card are only available until 7th March 2021
Course Flow
Complete Your
Online Class
Features & Benefits
About the White Card Course:
Fast & Easy
EOT is a Fully Accredited RTO
Video Conference from Home
Built for mobile devices (phone, tablet etc)
Support 7 Days - Until Late on Weekdays
Why We Are #1
What the others DON'T do:
We will beat any price by 10%
Same-Day Certificate
No Statutory Declaration Forms
Fully qualified & locally based support
No hidden costs or nasty surprises
State Recognition
This White Card online CITC (Construction Induction Training Card) is accepted in every state.
All states and territories have agreed to implement the National Code of Practice for Induction for Construction Work which has been declared by Safe Work Australia.
The result is a nationally consistent approach to construction induction training given to workers across Australia. It will also means that White Cards / CITCs from any Australian state or territory are recognised nationally.
Equipment & Physical Resources
For this course you will need to have access to the following resources:
A working email account
A working phone for the purposes of support or assessment
A computer, tablet or smart phone with a working camera, speakers and microphone. If you're using a smartphone or tablet for the class itself, you will need a second device for your workbooks and assessments.
Capability to run a video conferencing app such as Zoom or Google Meets
A stable connection to the internet operating at broadband speeds
Access to the following PPE items, which meet the Australian Standards as listed below:

Eye protection - AS1337.1 Personal eye protection Eye and face protectors for occupational applications
Hearing protection - AS/NZS 1270 Acoustics - Hearing protectors
Head protection (hard hat) - AS/NZS 1801 Occupational protective helmets
High visibility retro reflective vest (with silver retro reflective stripes) - Must meet both AS/NZS 1906.4 - Retroreflective materials & High Visibility materials for safety garments and AS/NZS 4602.1 High visibility safety garments class day/night

If you would like to print your own certificate you will need access to a printer
A recent version of a common browser, such as Safari, Google Chrome or Firefox
Documents
Download the following documents then read them using
Adobe Reader
.
Videos
You can watch the following videos here, or during the course.
Frequently Asked Questions
About Us
Payment
If you need to complete your Audio Assessment urgently you can call in and complete the final questions with an assessor.
You can call to speak to an assessor at 02 9119 2287 or +612 9119 2287 during business hours.